UV LED Black Ink for Buskro Inkjet printers
Arrow Buskro Drop on Demand UV LED Ink is made with durable pigments for strong color contrast and perfect barcodes. Available in many package options to git gravity fed solutions like the Buskro Atom and traditional Buskro solutions with the bag in box cubes.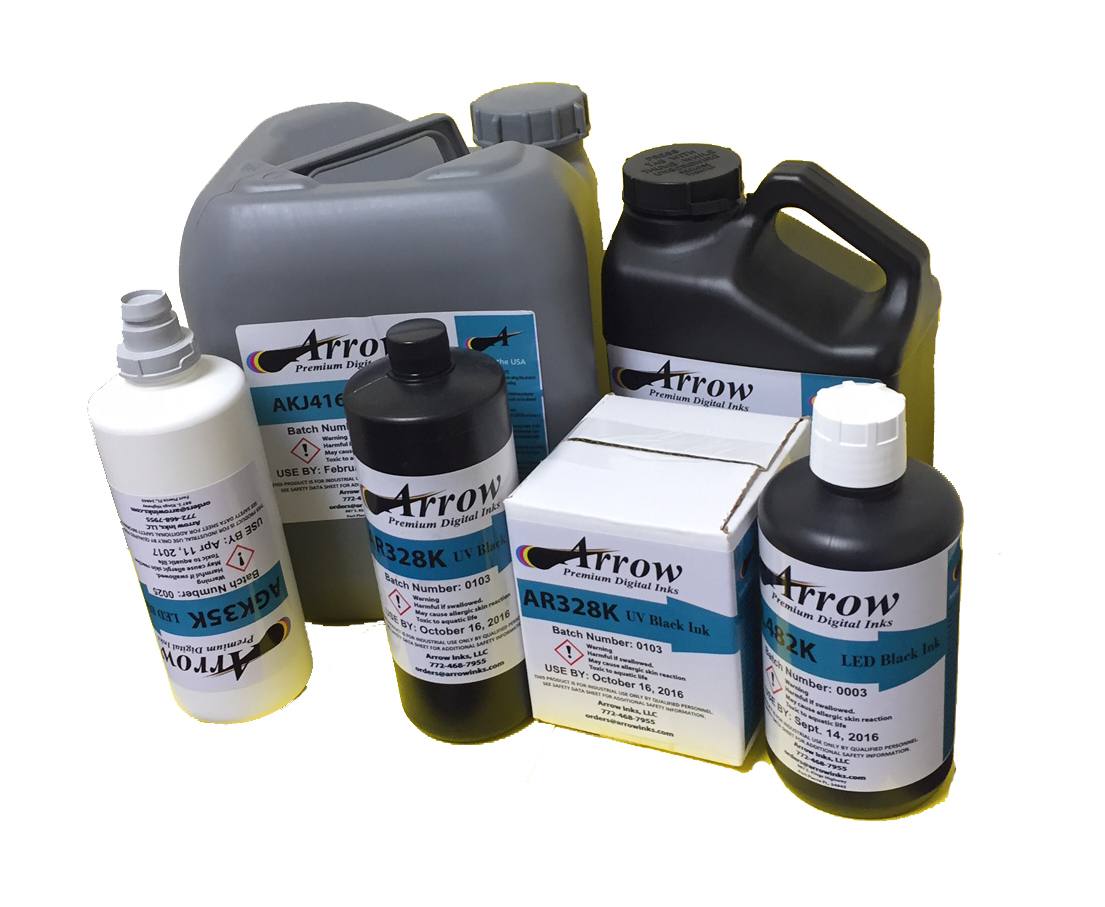 Arrow DOD Inks were formulated for ease of operation in the printer. Furthermore, Arrow Inks are manufactured with the tightest specification for color and adhesion. Arrow Inks have long nozzle open times and adhere to many substrates. 
Card Perso
and Mailing Perso DOD inks are curable with traditional UV and LED
curing lamps
. Available in liter bottles, cubitainers, gravity fed, and other ink delivery solutions. For use with Buskro Aurora, Buskro Atlas, Buskro Atom, and more!
"The ink has performed better while providing significant cost savings,  Thank you for all of your help with this conversion from the Buskro ink."
Characteristics of our formulas are reduced purging and down time,
fantastic barcodes
, strong color density, and great adhesion over a variety of substrates. We offer very competitive pricing, prompt shipping, and excellent customer service. Contact us today for your Free Sample!
orders@arrowinks.com 
---
Arrow Inks provides replacement inks parts and other solutions direct to consumer for use in various printing equipment. Arrow Inks is not affiliated with the printing equipment manufacturers noted within.
Part Number
AR328K
Manufacturer
Arrow Inks
Models
Buskro Aurora